Packing Tips for Your International Trip
Imagine yourself at strolling at the airport lobby, suitcase in hand. Your thoughts are filled with the sites that await you – ancient ruins, grandiose palaces, and elaborate gardens. You can rest assured you didn't forget to pack any essentials when you follow our suggestions.
Here are some practical tips on what to pack for international travel:
Clothes
If only you could fit EVERYTHING in your closet into your suitcase then packing would be a breeze. But in reality, you have to be wise with the pieces you're taking. When deciding on clothes, remember the following:
Dress for the climate. It's easy to research the weather patterns on line for the region where you're going. Hint: check both the highs and the lows!
Consider possible clothing style restrictions due to culture or religion.
Pack items that are comfortable and easy to mix and match.
Plan your daily outfits to have a good estimate on how many pieces to take.
Plan your shoes carefully! If you are walking a lot, be sure to have comfortable shoes and at least one alternative. Also consider an additional pair if you will be dining in a fancy restaurant in the evening.
Keep a change of clothes in your carry on bag in case there's a mix-up with your luggage.
Don't forget your 'unmentionables'.
If you're going to be on an extended trip, don't bring clothes that require special cleaning. Bring small containers of hand wash soap so that you can give them a quick cleaning in the sink at your hotel and hang them overnight to dry.
Toiletries
Everyone has their trusted brands. So, it's better to take "portions" of the products you're used to when travelling than rely on the products that are available at your international destination.
Make use of travel-size containers and try to measure a generous "serving" of the products for each day you will be away. Having a little extra is better than running out.
Keep everything in one place. Use a resealable waterproof bag to isolate toiletries from other items in your luggage.
Secure the lids with tape to prevent spillage.
Medicines
Whether you regularly take a medication or vitamin, or you just want to plan for an unfortunate illness, packing your medicine should be easy. Here are some suggestions for traveling with medicine:
Bring medication for common sickness such as headaches, stomach pain, nausea, and even fever.
Consider packing a sleep aid to help you when you want to adjust to the new time zone.
Secure your maintenance drugs if you have any. If you're away for 5 days, bring enough pills for 8 days. In case your trip home gets postponed for any reason, you're prepared.
Use a daily portion container to count out and organize your regular medication so that you don't miss a day.
Most importantly, never make the mistake of stashing your medicines in your checked-in baggage. Keep required meds with you at all times during travel.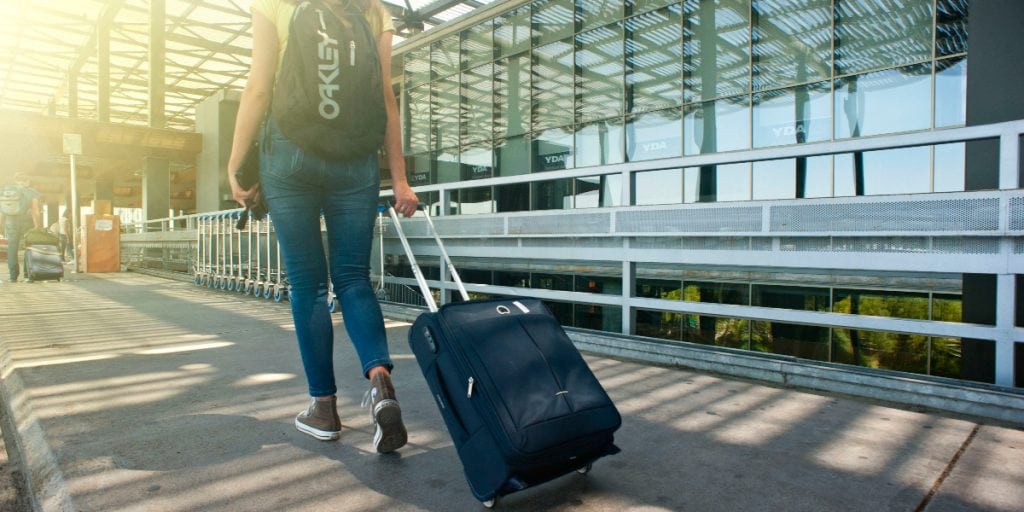 Travel "Lifelines"
The travel "lifelines" are the non-negotiables of international travel. Leaving one behind can cause a hiccup in an otherwise well-planned trip. Here are our suggested lifelines:
Never leave it behind. Never lose it. Just don't. The same goes if you have a visa. Safeguard it as you would your passport. Make copies of both and keep them in separate places. If you lose your originals, at least you will have a copy to expedite replacement with the authorities.
Be aware of hidden fee when using your credit cards in an international location. Also, be sure to let your bank know ahead of time that you will be using it in a different country so that they don't suspect fraud on your card and shut it down!
Be prepared with cash in the currency of your destination and if possible, before you even leave the country. Foreign exchanges centers can be found in most airports, but you can also get money from your bank prior to departure.
Before you go, make sure you know if your phone works in the travel country and if your plan supports it. Even if it doesn't, you'll want to keep your phone close and don't forget to pack your charger. When you get back to an area where you can use it, you'll want to have it close and carrying a good charge.
Additional Considerations
Check for your destination's power supply and requirements. Not all countries run on 110V and straight two-pronged plugs. You can purchase converter kits so that you can still use your electronics (hair dryer, phone charger, etc.) when the power supplies differ.
Many people carry smartphones to capture images and video. If you run out of space on your phone, you may miss some memories. We suggest carrying an extra camera and to also see if you can upload your images to the cloud along the way.
Emergency contacts, insurance information and identification. Keep these with you on your person wherever you go in the event that an emergency occurs. We hope it doesn't but better safe than sorry!
Use these suggestions as a guideline when packing for your international trip, but certainly tailor it to YOUR lifestyle, needs and the travel destination. Bon Voyage!
P.S. Have you seen the many wonderful international destinations we offer? We have much more than what is listed on this website! Why not contact us today and let us help you build your dream vacation? Click here to contact us.